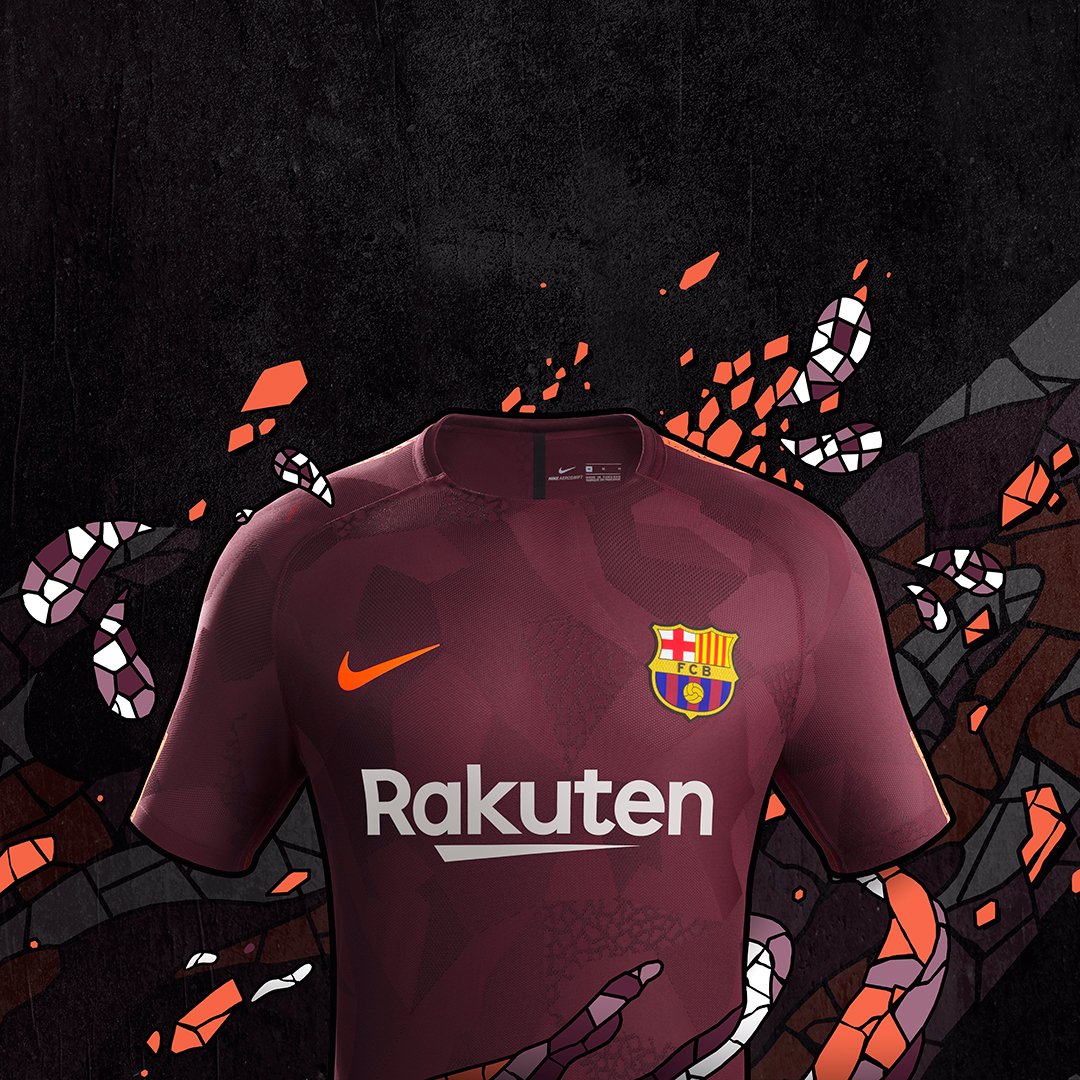 FC Barcelona's third team, consisting of T-shirt, trousers and garnet stockings, this season will feature a dark garnet color and orange details that recalls the mosaics designed by the Catalan architect, Antonio Gaudí.
According to the technical sponsor of the club, Nike, the clothing incorporates the technology "Aeroswift", system designed for speed, fit and breathability that enhances the performance of the players.
The shirt has a round neck, a more modern cut and a strip that goes around shoulders and arms in a bright orange color with a mosaic design that evokes the famous Gaudí architecture of the Barcelona's city, which can be found in Park Güell, for instance.
The team will debut this equipment next Wednesday 27 September, on the occasion of the match of Champions League that they Barça play in Lisbon against Sporting.
And who better to promote the launching campaign for this equipment than midfielder Sergi Roberto. "It is inspired by my city and my culture. Innovation and design take it to another level", are some of the words he expressed.